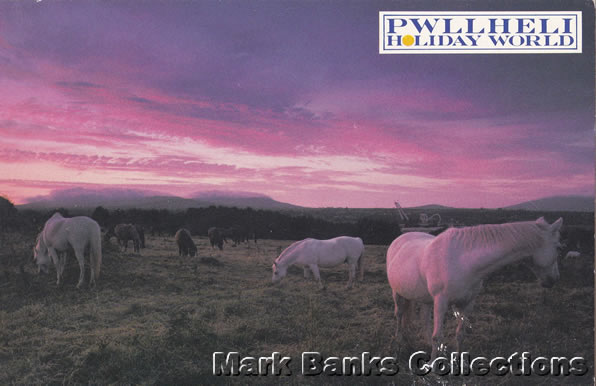 Butlin's Pwllheli has a very strong history of its location as it started as HMS Glendower. During World War two, Billy Butlin had given his camps (Skegness, Clacton and the partly finished Filey) to the ministry to use in supporting our heroes in training them. The agreement was that the ministry would help finance the completion of Filey with two extra locations being built with Billy Butlin supervision. The camps had to be done to the standards set by Billy Butlin.

The two locations were AYR (Scotland) and the one we are chatting about on this page, Pwllheli (Wales). As it opened its gates for the first time, Glendower had started to help support the war. As we fast forward in time, the war is over and as agreed, the camps were given back to Billy Butlin. It was in 1947 that Pwllheli became a Butlins after a lot of damage was fixed and many changes to adapt them into the levels expected from Billy Butlin, who also had an MBE at this time. Pwllheli was not the only Butlin's in Wales, as another was based in Barry Island.

In the late 1980s, the Ranks organisation holiday division made a large change by introducing a new era of Butlins. The new era was named Butlin's Holiday Worlds. Pwllheli was one of these camps that were to remain with four others and would be renamed to match the new era of Butlin's.

As a part of the change, we would see this lovely location reopen as Pwllheli Holiday World. However, this name was to not be its final one as both AYR and Pwllheli was given another new name. Pwllheli Holiday World was changed to its final name, Starcoast World. It remained like this until Butlin's closure at the end of 1998.

In 1999, Rank had made a bold move to reduce the Butlins name to three remaining camps and Pwllheli was not one of them to survive this change. Rank had transferred this lovely camp to the sister company Haven, renamed to Hafan Y Môr, where it remains to this very date.

The story of Major Frank Bond, Jeanette and Tracy is an interesting one to read about this wonderful location.