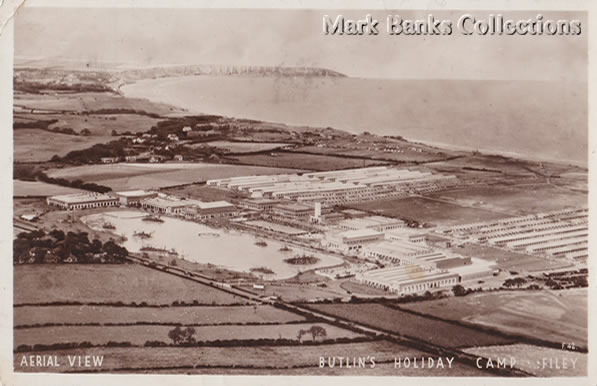 During the construction of the Filey Camp, Billy Butlin was approached by the ministry to use Clacton and Skegness to train the troops. Billy Butlin was happy to help the troops as an agreement was reached by the ministry and Billy Butlin. The cost of construction of the Filey camp was financed by the ministry as Billy Butlin supervised the building of two other camps, AYR and Pwllheli. (click on the names to see more)

The Filey camp would open as RAF Hunmanby Moor and started to help with supporting our troops for the war. When the war had finished, Billy Butlin would reclaim the camp back in 1945 as the name changed back to Butlin's.

The largest of all the camp and the favourite one for Billy Butlin, the gates would open to campers up to the year 1983, when it was closed by the owners at the time, Rank. The camp also had it's own railway line and has a great deal of history.